GET YOUR SECRET SALTS VINYL AND CASSETTE ON BANDCAMP
GET YOUR SECRET SALTS VINYL AND CASSETTE ON BANDCAMP
GET YOUR SECRET SALTS VINYL AND CASSETTE ON BANDCAMP
GET YOUR SECRET SALTS VINYL AND CASSETTE ON BANDCAMP

Performed, recorded and produced by Pictorial Candi. Guest performances by Sean Nicholas Savage (vocals) on "Father Sun and Sister Moon", Tomek Pop (drums) on "Wrong Jacuzzi" and Sarah Addud (bassoon) on "Star Gel". Mixed and mastered by Michał Kupicz except for "Anaemic wishes" that was mixed by Karol Kadłucki.
Cover art by Juan Andres Videla. Cover design by Hanna Cieslak.
I dedicate this album to Róża Itati Masecki and Marcin Masecki, my little family.
November 2019:
FUN TIMES IN BERLIN MIT FRIENDS - Secret Salts Release Show
SECRET SALTS LP IS OUT:

Febraury 2019:
Week in pop feature:
Going back home to your folks like entering a time that's solid. Time like reclinable chairs stacked in a room. Like jelly. Falling back into it slowly.
Listen to the track on Spotify:
Or on Soundcloud:
Lyrics
Ooooooh time
you're a solid
Yeah I'll swallow Oooooh
you
Ooooooh
Everything is Jelly
Are we happy?
Haven't you noticed we share a mental space?
We hold the moment, stiller than still life,
air as foam or a porous stone.
Living together in our little lie
is a children's game.
It's always a good thing to see/hear no evil
or is it now?
There is a lack of facts
in the lagoon that takes up our
living room
There is a powdered blue
at the center of our fall
You know it's a beauty,
why do'u try to fix it now?
Don't turn the lights off
they should keep on shining
no matter who leaves the party
As we fall, so slow, in the painless pool
Fall in the painless pool
Fall, so slow, in the painless pool
of Star Gel
Oooooh
Everything is Jelly
Are we happy?
Hiperawareness is taking a toll on
our life
Even sensations become real places
we roam around waiting rooms
Slow dive through limbo
a fainting flamingo
is all that slashes up the sky
Oooh you're a dreamer baby
Time, I miss you all the time
So we fall, so slow, in the painless pool
Fall in the painless pool
Fall, so slow, in the painless pool
of Star Gel
Sad's a basic instinct
is water cooling the sun's hot flames
Got to have the sadness to sustain all that
happiness
So we fall, so slow, in the painless pool
Fall in the painless pool
Fall, so slow, in the painless pool
of Star Gel

////
Photo by Moritz Freudenberg
This is the year 2018. We are living in a Kurt Vonnegut book. New values are being coined, forget happiness. Now there's Wokeness. There's Democracy 0S, modern values have numbers in them. I am afraid. I was born in the seventies.
That is a lil "historical" context for this next song called Anaemic Wishes. I had a moment of great sadness that lasted for a couple of months following a bad trip I had in a jaccuzzi. Sounds glammy, and maybe it was, but believe me, this sadness was concrete floors for miles on end, emptied cities, doom, death of the loved ones, crows and goons. But I lived to tell the tale and that's pretty alright.
Please enjoy:
Here's a new video for Dead Teens. Its about the death of my teen years and recalling the Wonderboy videogame. You can check out an in depth interview by Sjimon Gompers for Impose Magazine here: IMPOSE INTERVIEW
"Dead Teens" from the album "Forever till you die" by Pictorial Candi. Released by Mansions & Millions and Lado abc 2016.
In memory of Carola Fonrouge and Florencia Scalela and our generation's teen years.
Video by Candelaria Saenz Valiente
Edited by Robert Bęza
Animation: Aleksander Makowski
Camera: Patryk Mrozek and Camila Arnold
LYRICS
Brittle Floppy died that year.
She wore red jeans
when no one would.
Dead teens
driving in a car, riding on a plane.
Teenage Carol flew that day.
She was singing
as they fell.
Dead teens
driving in a car, riding on a plane.
All the teenage boys and girls died that year.
//////
NEW VIDEO OUT!!!!
//////
VINYLS AND CASSETTES OUT NOW, CLICK N'GET
RHODA VIDEOCLIP PREMIER
Video directed by Candelaria Saenz Valiente aka myself or Pictorial Candi. DOP and post production by ALeksander Makowski. Editing: joint sweating by Candi & Aleksander. A CANDI & ALEKSANDER PRODUCTION.
MAY 2016 - fOREVER TILL YOU DIE Album Cover by Leigh Silverblatt
An ode to teenage years. On how we take on tragedy lightly over our inexpert shoulders and heave light matters tragically. That reversed miscalculation that we make of reality, our haziness in perception, and added, the romantic pulse that goes against all common sense. Forever till you die.
METEOR SHOWER - Single from fOREVER TILL YOU DIE
METEOR SHOWER - Out of Town films
//////
LIL INSTALLATION I DID FROM THE CONCERT WITH ALEX CAMERON
//////
BALLROOM Here it is babies!
//////
OLIVIER HEIM AND I WROTE A SONG TOGETHER AND IT'S THE BEST CHEESE IN TOWN
///
OPENED UP FOR DEERHOOF THE OTHER DAY!!
OPENED UP FOR DEERHOOF THE OTHER DAY!!
OPENED UP FOR DEERHOOF THE OTHER DAY!!
And here is badass Deerhoof drummer Greg Saunier. We are wearing the same-ish shirt?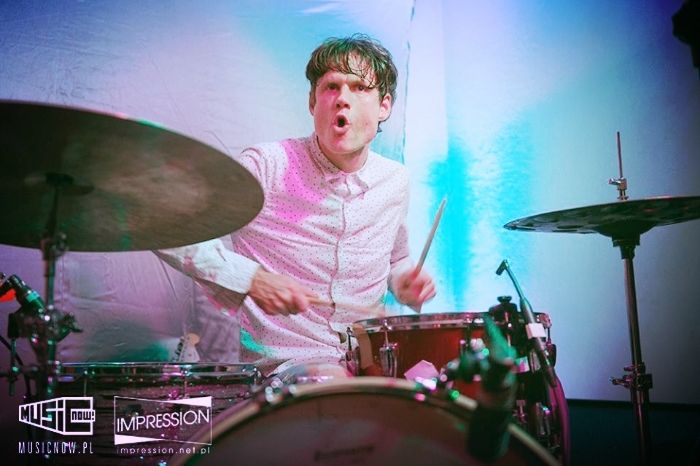 /////
NEW TRACK for XMAS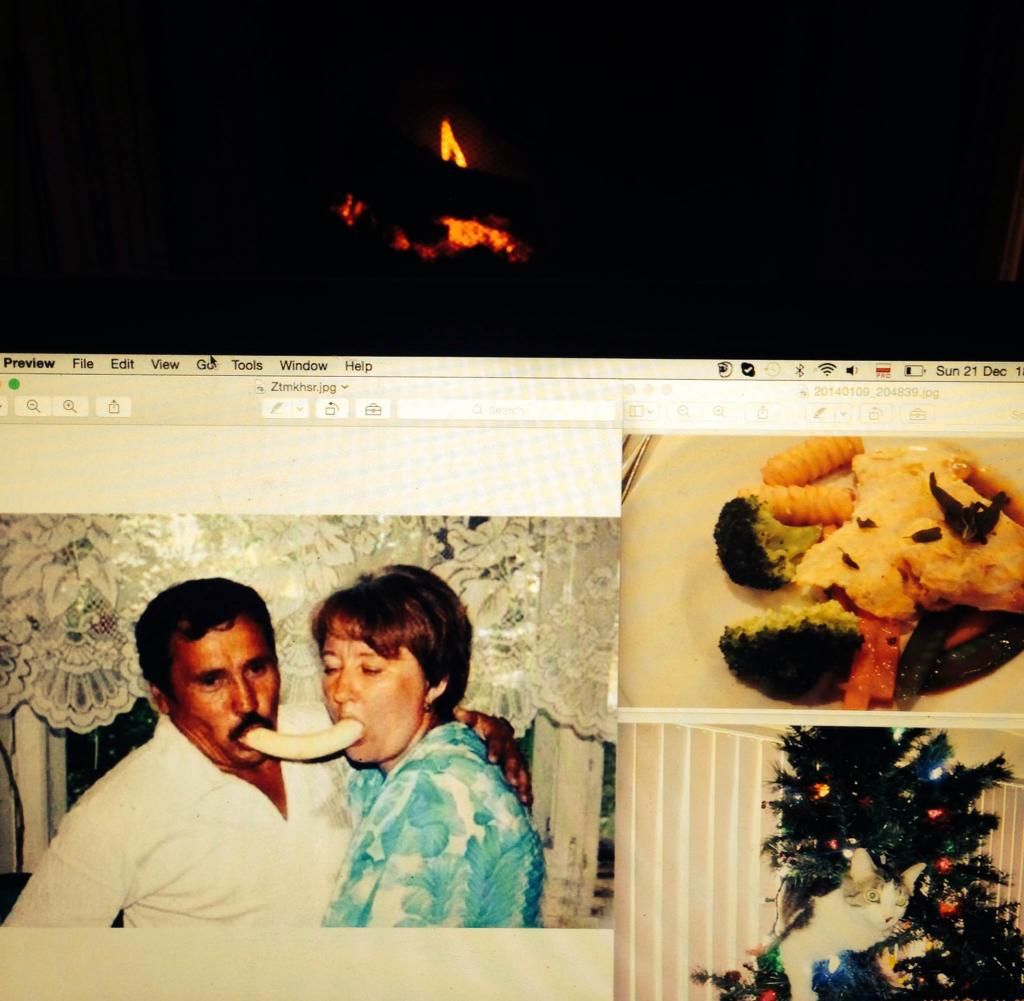 THE MONSTROUSLY TALENTLESS XMAS PIG by Candi
All the spermy good stuff, the ectoplasmic, cloudy merengue starts seeping out uncontrollably at some point between getting dressed that morning and putting my foot inside the car. I arrive in absolute vacuum. Dried up of all possible joy and vastly hungry. I go directly into the kitchen to assess the menu. There is the plate with veal that excites me, I look desperately for the potato pure tower, but there will never be any, the veal scallops go along with boiled potatoes. Depression. Olives. I am seated in an armchair and brought up pierogi, sausages, wodka, veal, potatoes, salad, olives, wine, butter, bread, pierogi, wodka, cake with poppyseed, pasta with poppyseed, why? Why pasta with poppyseed? I am as fat as the couch I'm sitting in, got folds and flabs drooping down, I'm old, oily and adultish, but I cry bitterly like a crappy baby, cause I want my potato pure tower that I can mold with my hands like Richard Dreyfuss in "Close encounters of the third kind"!! You always scream in Xmas, why?! They ask me nicely. They are pissed off cause I'm fat and I'm screaming again. I'm not coming down here anymore. I threaten them. Then suddenly a random neighbour dressed up as Santa walks in through the door. The kids go crazy. Their spermy insides are all bubbly and warm. I get my bulldozer body up from the hole I'm in and advance towards him with my arms stretched out. I grab him by the neck, we fall flat on the floor and I strangle him till I fall asleep on his chest.
(POTWORNA) ŚWIĄTECZNA ŚWINIA BEZ TALENTU (translation by Agnieszka Murawska)
Cała ta spermiczna błogość, ektoplazmiczna, mleczna pianka nagle zaczyna ze mnie wyciekać, gdzieś pomiędzy porannym ubraniem się a wsadzeniem nogi do samochodu. Na miejsce przybywam w całkowitej próżni. Wyzuta z wszelkiej radości i wygłodniała. Idę prosto do kuchni, by ocenić menu. Moje podniecenie wzbudza półmisek cielęciny, rozpaczliwie szukam wzrokiem kopca ziemniaczanego puree, ale nic z tego: eskalopki cielęce podają z ziemniakami z wody. Dół. Oliwki. Sadzają mnie w fotelu i przynoszą pierogi, kiełbasę, wódkę, cielęcinę, ziemniaki, sałatkę, oliwki, wino, masło, pieczywo, pierogi, wódkę, makowiec, kluski z makiem… dlaczego? Dlaczego kluski z makiem? Jestem gruba jak kanapa, w którą się zapadam, zwisają ze mnie fałdy i zwały, mam tłustą cerę, jestem stara i niby-dorosła, ale płaczę gorzko jak zafajdany osesek, bo pragnę ziemniaczanego puree, z którego mogłabym ulepić wieżę jak Richard Dreyfuss w "Bliskich spotkaniach trzeciego stopnia"!!! Dlaczego w każde święta musisz się wydzierać? Pytają grzecznie. Wkurzam ich, bo jestem gruba i znowu wrzeszczę. 
Już tu więcej nie przyjadę! Tak się wygrażam. Nagle do domu wchodzi jakiś sąsiad przebrany za Świętego Mikołaja. Dzieciaki szaleją. Ich spermiczne wnętrza ciepło i wesoło bulgoczą. Dźwigam swoje cielsko buldożera z wgłębienia w kanapie i sunę ku przybyszowi, wyciągając ręce. Łapię go za szyję, padamy z hukiem na podłogę i zaczynam go dusić, aż zasypiam mu na piersi.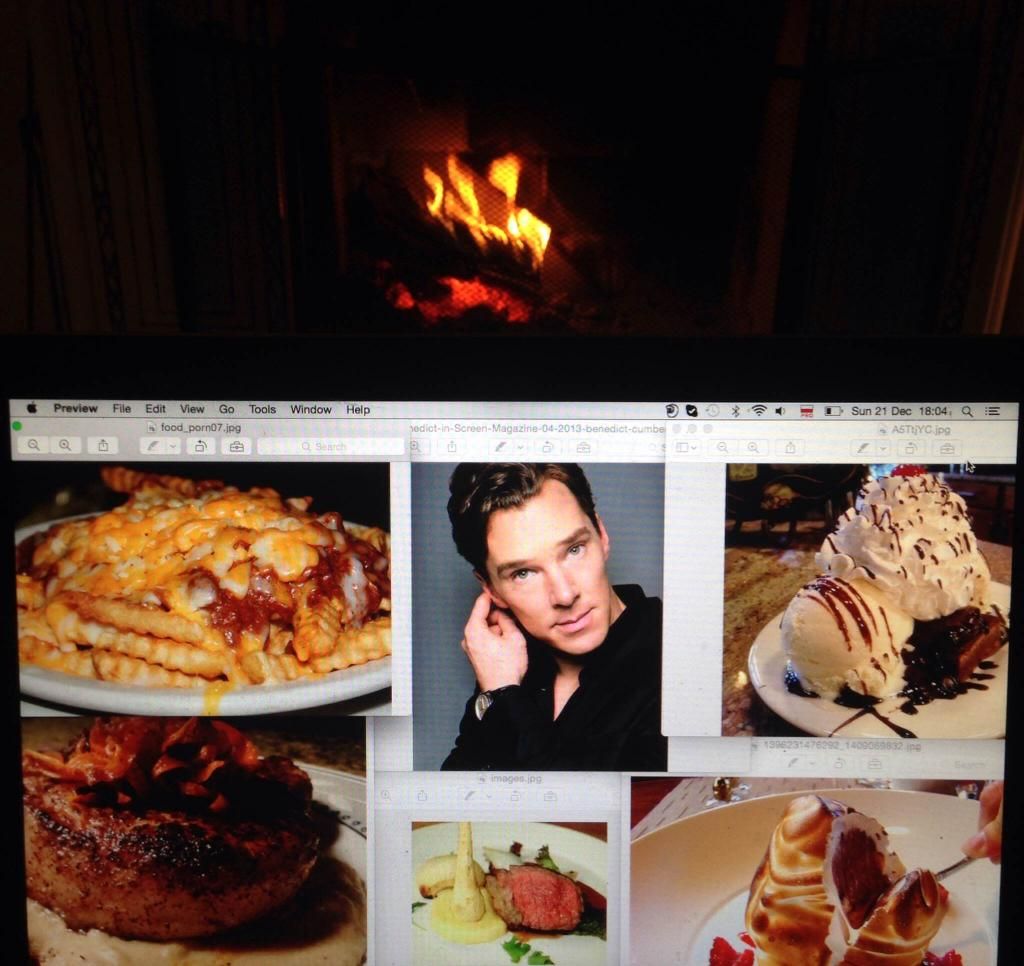 ///
New Album DRINK out November 2013
///

R STEVIE MOORE was in town! We were his support band in Warsaw and Poznan, what an honor!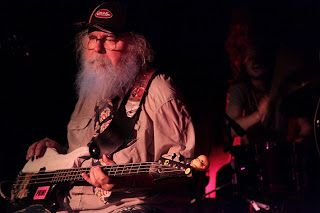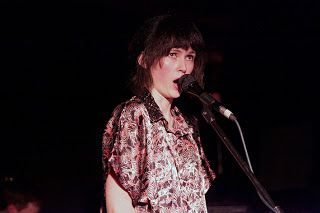 ///
THE NEW yet untitled album will be out in October 2013... expect a techno song that goes on for a mighty long time with various orgasmic momenti.
///
THIS THURSDAY JULY 19th.
///
FOOT FETICHE - VEGETABLE CRUSHING - SOFT PORN VIDEOCLIP!
Video by Robert Beza and P. Candi. With Sophie Evans guest starring in the uncut version. Music by Pictorial Candi. Candelaria Saenz Valiente, Jerzy Rogiewicz, Piotr Zabrodzki and Adam Byczkowski.
///
Tomek Ebert and I present to you the EBERTONIUM CANDIDUS : a LIGHT BULB FED - LOW FREQUENCY - completely analogue MUSICAL INSTRUMENT with big sexy buttons - including A BIG RED BUTTON for fuck all. Debut in CHLODNA 25 on April 22nd. as part of the Pictorial Candi cd release party. Eggciting.
TESTING ONE BULB PROTOTYPE:
EBERTONIUM CANDELARIA or EBERTONIUM CANDIDUS is an analogue polyphonic instrument which emits sounds directly from light bulbs. It was conceived by Candelaria Saenz Valiente and fabricated by expert inventor Tomasz Ebert. Both Ebert and Candelaria designed the looks of the first model in early 2012.
E.C. is a low frequency sounding furniture with light bulbs that can be pitch bended by knobs that alter the intensity of the energy sent to each bulb. The attack is gentle as a Solina String Ensemble and it's potential power is health threatening as it includes four powerful subwoofers. If used delicately it has a crunchy, crepitant and soothing texture full of harmonics and delightful scratching noises (random frequency waves) which make this instrument a hypnotic pleasure to listen to.
Po polsku:
EBERTONIUM CANDELARIA (inaczej: EBERTONIUM CANDIDUS) jest analogowym instrumentem polifonicznym emitującym dźwięki przy pomocy żarówek. Wymyśliła go Candelaria Saenz Valiente, a zbudował genialny wynalazca, Tomasz Ebert. Obydwoje zaprojektowali prototyp na początku 2012 roku. EC to mebel o niskich częstotliwościach, wyposażony w żarówki o różnym brzmieniu. Wysokość dźwięków sterowana jest gałkami. Atak poszczególnych dźwięków jest delikatny jak w Solina String Ensemble, a ich potencjalna moc zagraża zdrowiu, ponieważ w instrument wbudowane są cztery potężne sub-woofery. Traktowany z delikatnością wydaje łągodny dźwięk o chrupiącej, trzeszczącej fakturze, pełnej harmonii i innych, przypadkowych i cudownych barw, które sprawiają, iż słuchanie tego instrumentu wywołuje przyjemnie hipnotyczne wrażenie.
///
NEW CD OUT APRIL 22nd 2012! ON
Guest musicians: Jerzy Rogiewicz, Piotr Zabrodzki, Adam Byczkowski, Kuba Ziołek, Tom Pop, Marcin Masecki, Piotr Wróbel and Eddie Stevens.
Mixed by Piotr Zabrodzki except for track nr.6...
MORE DETAILS SOON!
///
NEW SINGLE OUT! Thaipop/Elvis ballad "Time to go back home"
Pictorial Candi - vocals, guitar, maracas, hammond & space echo.
Jurek Rogiewicz - Steel Drums & Caribbean dancing moves.
Recorded by Nicolás de la Vega in Studio Warszawa, Warsaw 2011.
Candelaria Saenz Valiente - vocals, guitar
Marcin Masecki - synth
Małgosia Penkałła - Guitar, keys, vocals
Tom Pop - Drums
Discography
Pictorial Candi "Drink" LP, Lado abc 2013
Pictorial Candi "Eat Your Coney Island" LP, Lado ABC 2012